Digital Flourish are a Google Partner who are experts in the field of PPC advertising.
We have over 30 years' combined experience in managing Google campaigns in competitive sectors including travel, recruitment, healthcare, education, retail, finance, hospitality and entertainment.
Working strategically with business owners, directors and marketers, we make sure advertising budgets are fully maximised and deliver a strong ROI.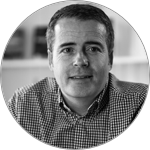 Digital Flourish was founded by Stephen Maguire in 2013. Stephen created one of the first Google AdWords accounts in the UK in October 2000. He has managed PPC campaigns of all shapes and sizes with budgets ranging from £1000 – £100,000 per month. When not optimising client accounts, Stephen can be found with his nose in a Spanish grammar book!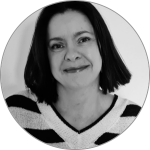 Sam is the finance director with a sharp eye for numbers and detail. As well as day to day support for the business she also manages Facebook ads for some of our clients. When Sam's not taking care of the finances, she can often be found researching new recipes on Pinterest!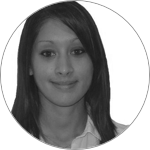 Hayley is a highly skilled PPC consultant and has a decade of Google Ads experience. She has optimised a wide range of B2B and B2C campaigns and is a Google Ads and Bing accredited professional. A keen traveller, Hayley has optimised accounts all around the world!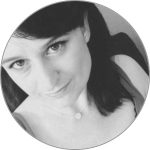 Kelly started her digital journey in 2003 and has worked agency and client side in a variety of roles. Kelly provides valuable account support and somehow finds the time to create beautiful handmade felt decorations in her spare time!
I could not recommend Stephen enough. He has supported our business by completing a full PPC audit and restructuring the account, which in a short amount of time has made a significant impact. He has also worked tirelessly to develop the 6 month paid search strategy and has begun work on the implementation. Weekly calls have been used to monitor progress, he always comes armed with suggestions and is never short of ideas. It is a pleasure to work with Stephen, he is always happy to help – no matter the time of day. 3 words/things that spring to mind when thinking of Stephen are; his conscientious nature, reliability and overall an all round good egg!
Katie Packham  |  Digital Campaign Manager – Taulia Inc
I was given Stephen's name as a referral in a previous role where he quickly got paid search ads generating good leads and ROI. I didn't hesitate to call him again when I moved to Eckoh and needed a dependable and trustworthy PPC expert. Stephen is extremely easy to work with and quickly understands how to get the most from an advertising budget. I'd highly recommend.
Nicky Hjerpe  |  Head of Marketing, Eckoh UK Limited
Stephen has been great to work with over the last 5 years. His knowledge and expertise in PPC management has helped successfully drive our growth strategy and he certainly knows how to get the most of your budget to deliver a good ROI.
Mim Donoghue  |  Director of Growth at BIBO
We have been working with Stephen for the past 2 year on optimization of our Google AdWords. We have always been impressed with the results Stephen has achieved. He has suggested things to try which we hadn't thought of before which have increased the number of quality leads coming through. I wouldn't hesitate to recommend Stephen and we are looking forward to continuing to work with him.
Helen Orme  |  Marketing Manager, Sava
I've had the pleasure of working with Stephen for over a year. Within this time we've completely transformed our search channel and overhauled our tracking set up. The whole team is very happy with the service and results we've achieved. Stephen feels more like a colleague than an external. We look forward to continuing to work with Stephen across new markets. Digital Flourish is an excellent paid search agency.
Barnaby Lassen
  |  Digital Marketing Specialist